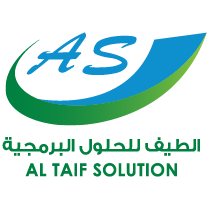 Al Taif Solutions was established to be a tributary of pushing the development of the software indus-try according to the latest traded scientific methods, and aims to promote the thought of creativity and excellence in the industry. Al Taif Solutions depends on the cadres of a scientific level distinct and considerable experience in the software mar-ket, which aims to provide integrated solutions to its customers in all areas of software and complete their requirements at a high accuracy and efficiency level.

Al Taif Solutions is a company from within Al Taif Group, specialized in applications, programs and software solutions, including a working group made up of engineers, designers, programmers, and specialist administrators distributed among a number of sections, including a customer service, test and Publishing, Programming Department, Design Department, Department of analysis, and others.

The company offers many services such as building programs and applications for IOS and Android systems, in addition to designs and creative ideas that fit your projects, development based on JAVA systems, as well as the development built on .Net environment systems, as well as the development of Webs in PHP applications, and others.